Premium Quality – Made in America
Call us at 850-584-3340
Premium 3/4″ Hardwood Plywoods
Long Lasting – Water Resistant
Innovators in Aquarium Cabinets that are Built to Last
We are innovators in Aquarium Cabinets… we have multiple styles, color stains and Hardwood Plywood finishes to choose from.
Built from 3/4″ Hardwood Plywoods, our cabinets are built to withstand the test of time. They are water resistant and will look beautiful for years.
With styles designed from contemporary to classical, we have aquarium cabinets that will compliment any home or business.
People & Quality Make the Difference
We are craftsmen with over 30 years of experience in woodworking and assembly of custom cabinets. Our cabinets have high quality fit and finish.
We have served many satisfied customers, who love our products and services. We will make sure you are happy with your purchase… that is something we guarantee… contact us if you ever have a question.
.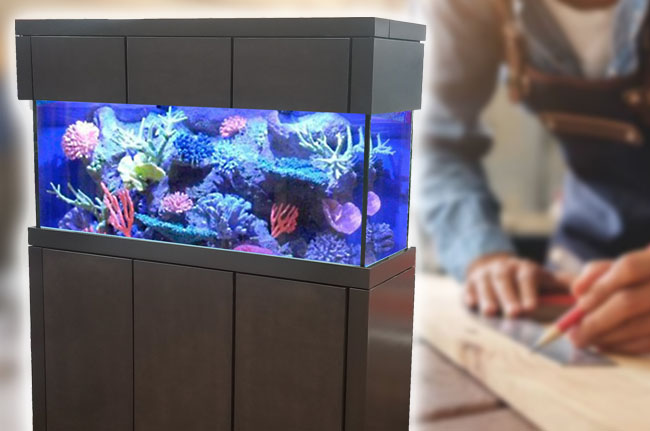 Our Aquarium Wood Cabinets…
Our cabinets are proven to last for years of use.
We test our cabinets for strength and water resistance.
Made of 3/4″ Hardwood Plywood with stained finishes.
Our cabinets are built with the finest materials.
Made for hobbyists and commercial applications such as Hotels, Restaurants, Shops and More.
We Supply Aquarium Cabinets throughout the United States.